For Expert Tree Removal Marietta GA Residents Call The Axemen
Serving East Cobb, Marietta, Woodstock, Roswell
& Surrounding Areas
Residential & Commercial Tree Removal Services In Marietta
Do you need to have a tree cut from your yard or surroundings? For top-rated tree removal assistance in the nearby area, contact the best new tree service in Marietta – Axemen Tree Services. Axemen brings quality tree care service to your residence and others around the surrounding area. Our staff is experienced, professional and dedicated to serve you and reclaim your property. Contact us today for free estimate or inspection. Our tree care experts are ready to help.
Healthy trees may have broken, dead or dying limbs and branches. Tree pruning removes these limbs and their hazards, and allows the tree to heal and grow naturally.

When Mother Nature throws her worst at you in Marietta, call us for professional storm cleanup and emergency tree removal service. We remove fallen limbs and branches quickly and safely.

Stumps can detract from the overall appearance of your property. Eliminate the unsightliness and potential hazards with our efficient stump grinding and removal service.
Your Satisfaction Is Our Goal
With Axemen you will get the following tree care options:
Professional Recommendations
Competitive Prices
Dedicated Service
Axemen Tree Service is a fully insured company, ready to work for you. We're working to keep Marietta and north Atlanta green by giving back to the city through replanting and recycling and other green initiatives.
We Offer Healthy Tree Care for Your Home and Property
While routine tree trimming is required at times, our preventative services include annual medication of trees for termite and disease control, identifying defects that could weaken your trees. Our preventive tree service is ready to take out dead or defective branches and keep your trees healthier.
Tree Cutting & Pruning
Tree trimming and pruning is done to improve the health of the tree or to enhance your property image as well as other reasons. Trimming improves the health, welfare and appearance of trees and shrubs, prolonging their useful life by removing undesirable twigs, and other defects.
Before and After Tree Removal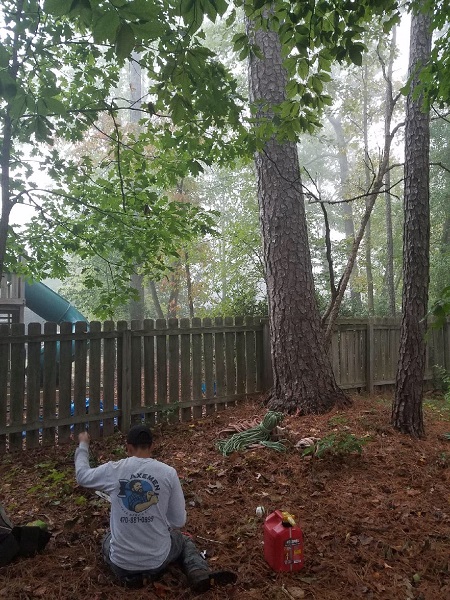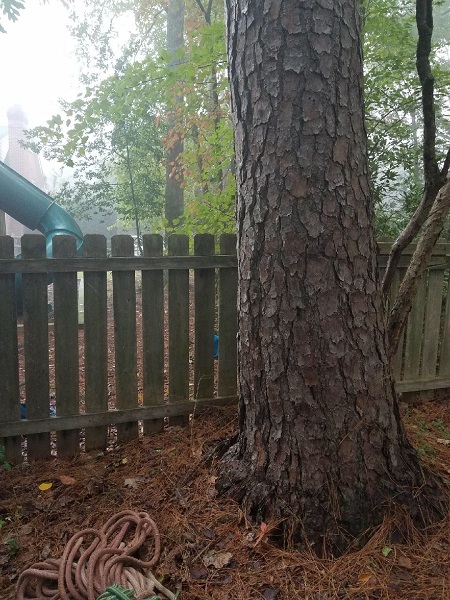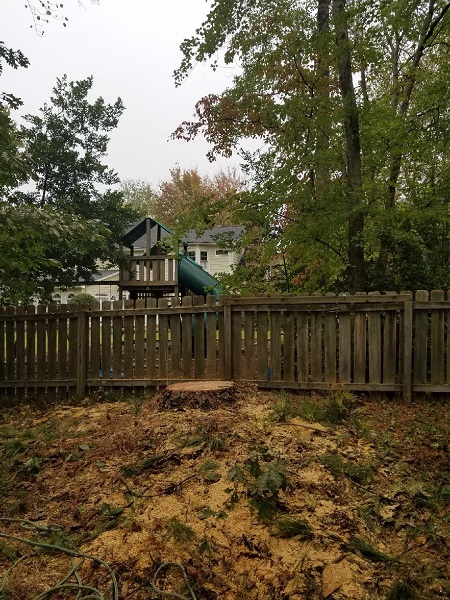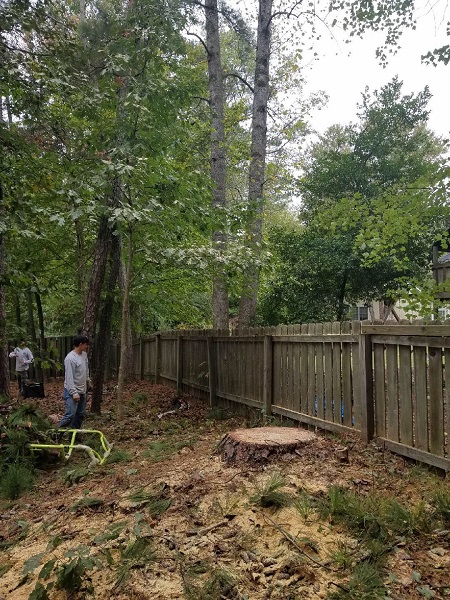 Commercial Property Tree Services and More
Spring and fall is typically the time when commercial property owners and developers start trimming property grounds. Axemen is ready to work with commercial property tree maintenance teams, home owner associations, private schools and many others. We are able to get results in environments and job sites that want a high standard of performance.
Pick Up the Phone Today
Call the Marietta tree experts today to examine your trees and assess how we can protect and keep your yard safe. Don't let your property become overgrown and wild. For the best tree removal Marietta GA residents call Axemen.
Call Your Local Marietta Tree Service Now
Fun Facts About Marietta
Did you know that the Marietta Museum of History exhibits the history of the city and county? The museum is home to thousands of artifacts including items from Marietta residents and businesses. The Marietta Gone with the Wind Museum, also called "Scarlett on the Square", houses a collection of memorabilia related to Gone with the Wind, both the book and the film. The William Root House Museum and Garden is the oldest wood-frame house still standing in Marietta, built circa 1845. Once owned by William Root, one of Marietta's founding citizens and merchants whose drugstore was located in the Square. – Source